Metrel DeltaPAT 3309 BT Review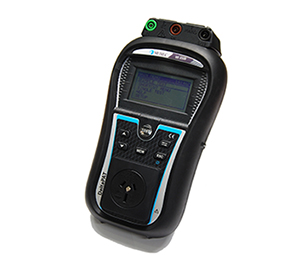 The Pros – Performs all the tests you'll require. Combines an easy-to-use functionality with super-fast customisable testing times. Ideal for all testing environments as it's battery and mains power. Highly reliable.
The Cons – If you're wanting to use the Bluetooth functionality, it's only compatiable with an Android Smart Device.
The Bottom Line – This is an exceptional portable appliance tester that offers highly comprehensive and powerful features at an affordable price. We're sure that all users, regardless of experience will appreciate what the DeltaPAT 3309 BT can offer.
---
Interested in a complete appliance tester that can do it all? The latest DeltaPAT 3309 BT should tick most of the boxes for you with advanced testing features, in-built Bluetooth and an extremely user-friendly usability.
Features
Metrel has surely raised the bar with its newly updated DeltaPAT 3309 BT. It's hardly a coincidence that this tester has consistently remained one of the most popular in Australia and made it to our top 5 PAT Testers of 2020 list, as anyone from novice through to expert can effortlessly use this tester.
As you would expect from a high quality tester, the DeltaPAT is both battery and mains power operated. Essentially, this makes it suitable for testing all type of environments. It's also got a lightweight and portable design, so you can easily take it with you on the road and on site.
Test results can be stored onto the tester, which has an internal memory of 1500 results. These results can then be transferred to your PC via USB with the supplied PATlink PC software. This will allow you to create professional looking reports for your customers and maintain record keeping requirements. The menu and results are all shown on a monochrome LCD screen with a backlight. This works well in both dark and direct sunlight conditions, while still providing excellent battery life.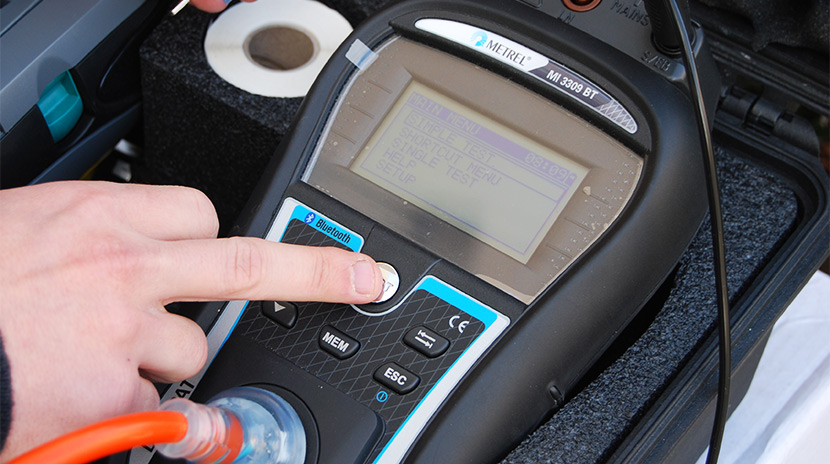 The tester is easily upgradeable, with both a barcode scanner and printer being compatible for those who require additional functionality. Indeed, if you do decide to use a printer or scanner, the DeltaPAT's newly added Bluetooth functionality will change the way you test and tag. Everything can be controlled using an Android Smart Device: from running tests, data entry, printing tags and scanning the QR code for re-testing.
When all of these features are fully utilised, it'll quicken the entire test and tag process and allow you to power through your testing in no time.
Testing Capabilities
The DeltaPAT 3309 is capable of performing all tests required by Australian standards, including both fixed and portable RCD's. The built-in Isolation Transformer removes the need to purchase a second device, while its 15 amp operation will cover most common day-to-day appliances.
Running your tests on the DeltaPAT 3309 BT can be done by either using the 'Simple Test' option, which is basically a pre-loaded labelled description of the test you're conducting, or by using the 'Shortcut Menu', which is a list of over 70 pre-set codes to cover a variety of testing situations. Both options have their own benefits and will appeal to different people based on their own experience.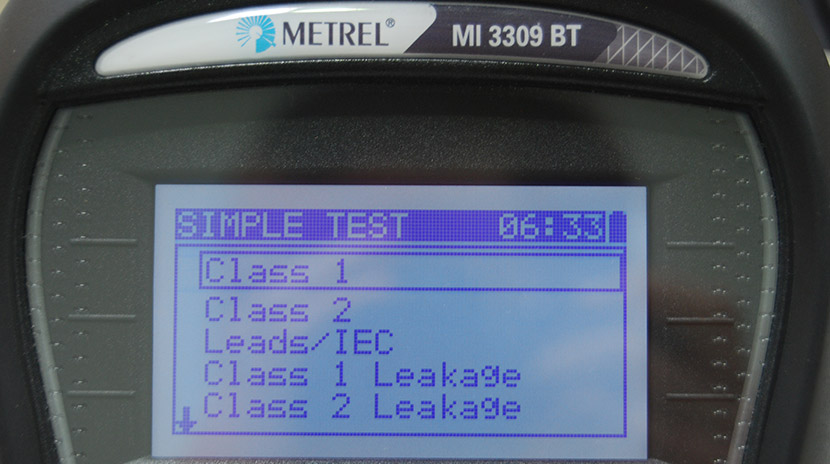 Once you've completed a test, results will be clearly displayed on the LCD screen and includes a useful sidelight that will flash either green or red for pass or failed items.
Conclusion
The DeltaPAT 3309 BT offers some of the most effective and useful testing features found in today's appliance testers, while not compromising on its user-friendly functionality. Considering this unit can easily be upgradeable and grow with your testing needs, it's no suprise the DeltaPAT comfortably leads the pack.
---