Portable Appliance Tester Reviews
We offer detailed reviews on the most popular Portable Appliance Testers offered in Australia, with an unbiased and expert opinion on each one. Our team of PAT Tester Geeks look at the essential features of each tester, as well as all of the pros and cons for when you're testing and tagging.
We've broken down all of the major PAT Tester brands in Australia based on their price range, as often the price will determine the appliance testers overall functionality.
If you would like to discuss a PAT tester in further detail, contact us or call 1300 656 938.
---

Fast, affordable and with Leakage Current testing, the Primetest 125 EL is an excellent choice for people requiring a tester that does the basics. It also proudly claimed the title of being the lowest cost PAT tester in Australia. Read more
Price: $740.00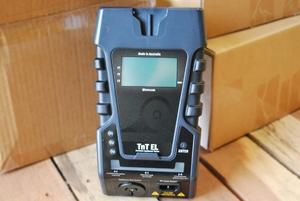 When Wavecom released their new Generation 4 PAT Tester models, the TNT –el was considered their 'base-model', tailored to people after a cheap tester that will simply do the job they require. Indeed, the TNT –el does exactly that. Read more
Price: $690.00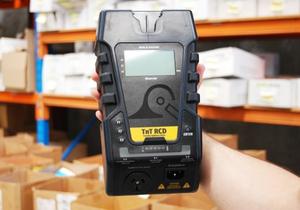 A 5th Gen RCD tester perfect for anyone looking for a machine that can test all 240V electrical appliances including fixed and portable RCD's. This tester is easy to navigate and comes with a long-lasting Lithium-Ion Battery that can conduct 3000 sets on a single charge. Read more
Price: $790.00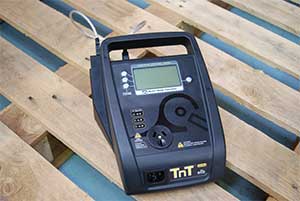 The brand new TNT –elb represents simplicity, comfort and great value. With battery power now being added to its collection of features, along with a new sleek design - this tester will deliver all the basics you require, and much more. Read more
Price: $698.00

When it comes to the entry-level appliance testers, the Kyoritsu 6201A represents reliability, quick testing and simple functionality. Indeed, if these are the specific kind of factors you're looking for in a tester at this price point, the 6201A offers a great choice. Read more
Price: $795.00

The Trisan S8 stands out by being one of the fastest testers in Australia, being able to test extension leads faster than any other brand. But when you add in its tough design, battery power and easy portability, it becomes an excellent option for a tester that sits under the $1000 threshold. Read more
Price: $990.00



Kyoritsu have released a brand-new tester to the Australian market - the Kyoritsu 6205. This model is battery operated and supplied with software, and will perform all the tests you need to comply with the Australian Standards. Read more.
Price: $1040.00
---

Like all of the Seaward testers, the newly updated PAC3760 DL is a battery operated unit. It is in fact the only tester with battery operation that sits under the $1000 price range that conforms to the Australian standards. Read more
Price: $1190.00

Interested in a complete appliance tester that can do it all? The latest DeltaPAT 3309 BT should tick most of the boxes for you with advanced testing features, in-built Bluetooth and an extremely user-friendly usability. Read more
Price: $1474.00

Move over Primetest 300 – the all new Primetest Pro is here, and it is the perfect option if you're looking for a comprehensive test and tag unit without the top range price tag. Read more
Price: $2,299.00

This appliance tester is an improvement over the Trisan S8 PAT tester in that it has features like data recording and saving, making it significantly more appealing to those who perform a significant number of testing & tagging. Read more
Price: $1,385.00
---
Containing the ever popular DeltaPAT 3309 BT Tester, Godex Printer and PATLink software, this package is one of the easiest to use, while also being one of the value for money kits on the Australian market. Read more
Price: $3174.00
The advanced functionality and full suite of features of the Primetest Elite+ makes it one of the most impressive and powerful testers available in Australia. We're positive that anyone who's after a high-end tester will find the Primetest Elite's comprehensive features a pleasure to use. Read more
Price: $3290.00
For users testing a large number of appliances, the highly professional TnP-500 is a very safe option. When this comprehensive package is used to its fullest potential, it'll undoubtedly quicken the test and tag process. Read more
Price: $3287.00
When it comes to all-in-one kits, the Delta Pro Print Pack delivers the perfect mix if you want customisable control over your PAT testing and a streamlined process that'll make your job easier. Read more
Price: $3674.00
One of the most comprehensive packages to hit Australia, the DeltaGo Print Kit comes in a soft lightweight Metrel carry bag, instead of a heavy duty transit case, making it easier to carry. The kit offers customisable control over your PAT testing and a streamlined process that'll make your job easier. Read more
Price: $3574.00
The highly professional TNP-500B will make your life a whole lot easier. With battery power being added to this model, its previous weakness has now been removed, making it a more complete tester. Read more
Price: $3990.00
Designed for the serious test and tag service providers, the Optima II Kit is a safe choice for people wanting to streamline the test and tag process, while also conducting tests at a quick and effortless pace. Read more
Price: $4491.00