Optima II Kit Review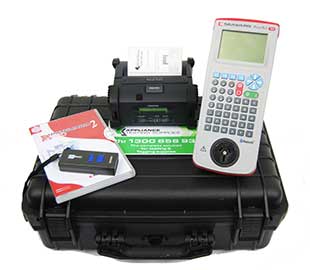 Pros: Bluetooth connects all the devices together seamlessly. Tester features an in-built keyboard and rechargeable batteries. Very quick testing times and highly portable.
Cons: Software is fairly basic, with no uploading feature from PC back to the tester. Requires Isolation Transformer for RCD testing. Can only download to PC via Bluetooth, as there's no USB connection.
The Bottom Line: Designed for the serious test and tag service providers, the Optima II Kit is a safe choice for people wanting to streamline the test and tag process, while also conducting tests at a quick and effortless pace.
---
Features
Once hailed as the best test and tag printing solution on the market, the highly professional Optima II Kit provides a cost-effective way of streamlining your test and tag job.
Although it relinquished its title to the newer Elite Kit as the most advanced package option, it still provides the means to integrate all of your accessories together seamlessly via Bluetooth, while remaining at a more affordable price.
All of the supplied components, from the printer, scanner and tester are all of a high standard that will function without a wire in sight. These accessories come fitted in a heavy duty case, so you can easily take it with you on the road for maxiumum protection.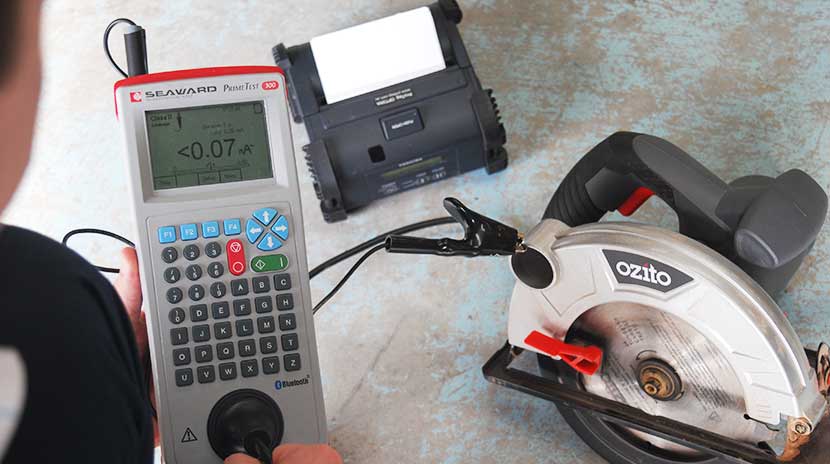 Image: Optima II Kit with printer
---
The Optima II Printer is now manufactured by Toshiba (it was previously the Datamax O'Neill and Zebra), making it a very portable and rugged unit that prints Direct Thermal tags on the spot. Although these type of tags are more susceptible to temperature and sunlight (making them less than ideal for industrial environments), they are in fact cheaper to run, while offering a smarter solution for working in offices and schools.
Conveniently, it also contains a lithium battery for longer printing times and rapid battery charging - this is great for when power is not readily available.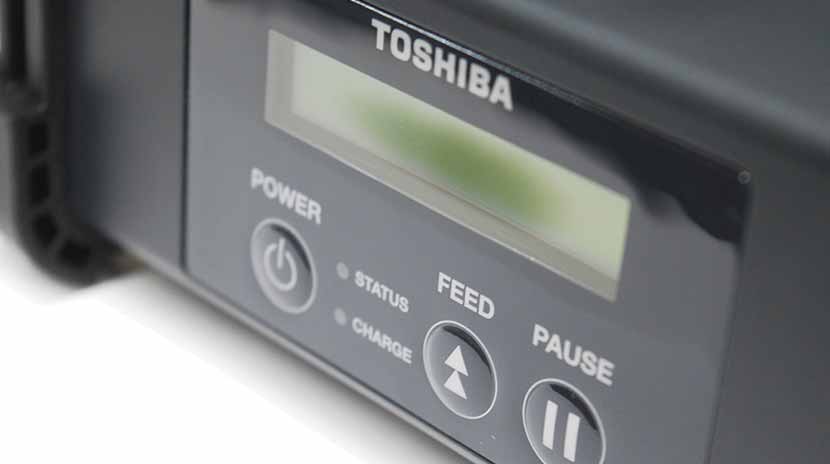 Image: Optima II Printer
---
When utilising the PATGuard Pro 2 Software, it will let you create an assortment of reports and help with your overall data management. It also contains other useful add-ons such as re-test identification and email alerts for re-testing.
Compared to other types of software available, it is considered a fairly basic option, but nonetheless, will be adequate enough for most test and taggers. The only inconvenience we found in using this software is that you can only download the data to your PC via Bluetooth, as there's no USB connection on the tester. However, a Bluetooth USB adaptor is included in the kit for those without bluetooth on their computer.
Testing Capabilities
Considered one of the Seaward 'top of the range' appliance testers, The Primetest 300 that's supplied with this kit can complete all tests required by the Australian Standard AS/NZS 3760.
The only drawback would be that it does require an additional Isolation Transformer if you're wanting to test RCD's.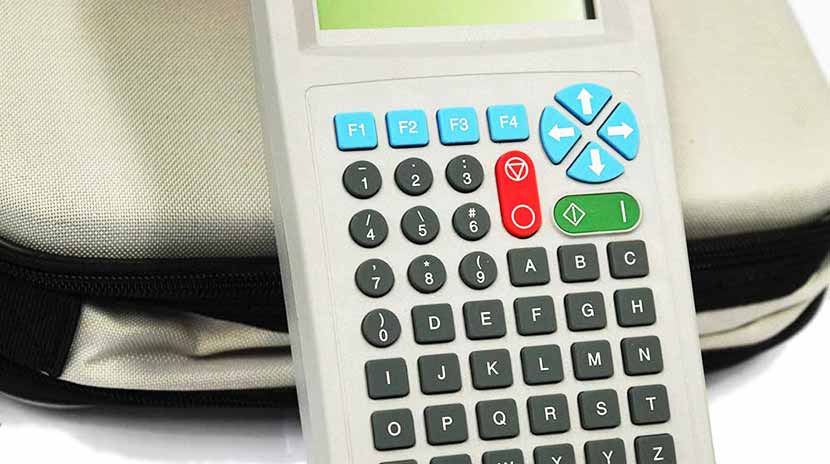 Image: Primetest 300
---
Running your tests becomes very instinctive with this unit, as you can easily navigate the various tests with the arrow keys, as well as choosing from a selection of function buttons. We found that its in-built keyboard, battery power and lightweight design, together with its fast testing speeds made this unit a pleasure to use.
In an ideal world, a QWERTY keyboard like the Primetest Elite would have been preferred and more natural choice over an alpha-numeric version, but having a keyboard nonetheless is a win!
One you're done, results are shown on its crisp monochrome LCD screen in large text, along with the actual result in values.
Conclusion
This entire package by Seaward was designed for test and tag professionals who require an advanced solution. Although it's one of the more costly packages on the market, it does become cost-effective in the long-run with super fast testing times and cheaper Direct Thermal Tags.
---