Seaward Primetest 125 EL Review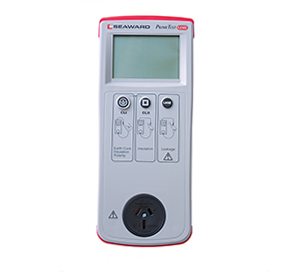 Pros – The Primetest 125 EL has improved on its predecessor with Leakage Current testing, while having battery operation for better portability. The cheapest appliance tester available in Australia. Simple functionality - just 3 buttons in total.
Cons – Doesn't have 250V Insulation testing or RCD testing. No memory storage. Carry bag isn't included.
The Bottom Line – Fast, affordable and with Leakage Current testing, the Primetest 125 EL is an excellent and practical choice for anyone requiring a tester that does the basics.
---
Features
When the Primetest 125 EL was released earlier this year by Seaward, it proudly claimed the title of becoming the lowest cost portable appliance tester in Australia. Although the TNT EL by Wavecom has since become the newer cheapest option since this review was wirrten, the 125 EL still represents an amazing entry level option.
Indeed, with Leakage Current testing being added to its arsenal, it delivers a somewhat improvement over its predecessor the Primetest 125 – enough to increase its overall usefulness and value for money.
One of the things we loved about the Primetest 125 EL is its simple 3 button push operation, which makes conducting tests a very painless process and avoids any confusion. Each one of these buttons corresponds to a particular test – Class I, Class II and Leakage testing.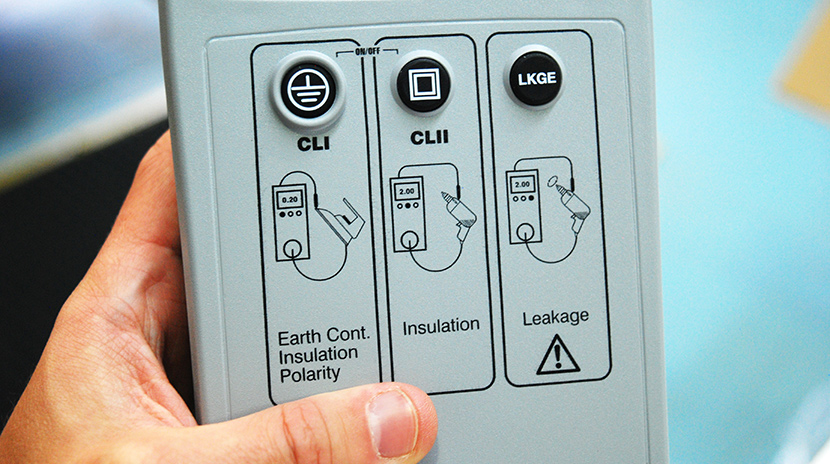 Conveniently, the 125 EL is a battery powered tester, which happens to be an uncommon feature for testers that sit under the $1000 bracket. Indeed, this extra feature is a major benefit for tradies or anyone who requires additional portability. In our books, this ticks a massive box.
These batteries will need to eventually be replaced (it requires 6 AA batteries), which should last around three months for the average user. Although having rechargeable batteries like the Metrel models would have been beneficial - this can easily be forgiven considering its price tag.
When using this tester day-to-day, you'll find it's very comfortable to hold in the hand, relatively lightweight (it weighs just 0.8kg) and enjoyable to use. It has an impressive LCD display screen that looks very crisp and clear, with more than enough room on the screen to show test results and readings.
An important point to remember is that this Seaward PAT tester won't be suitable for everyone, as it's tailored to a certain individual. If you're not doing a lot of testing and tagging, or you're just tagging your own gear or office– this tester is a great choice.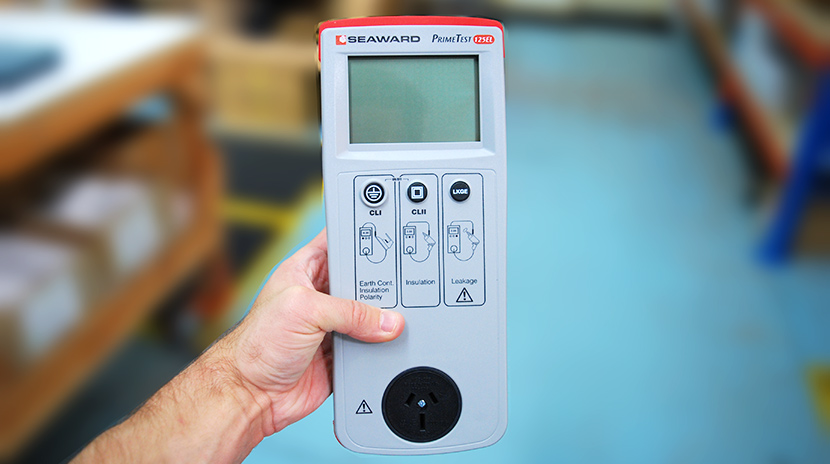 On the other hand, if you're running a test and tag business, or testing on a large scale, the Primetest 125 EL will most likely not have all of the tests or features you'll require and won't do the job properly. Specifically, having no internal memory is something this tester lacks, so you will need to log results by hand.
Lastly, there is no upgrade option with this standalone Seaward tester – meaning a printer or scanner is not compatible with this unit.
Testing Capabilities
Seawards Primetest 125 EL can perform all of your standard tests to Australian Standards: Class I, Class II, Extension Leads and Leakage Current. You won't be able to perform RCD testing using this tester, which is expected for an entry-level appliance tester.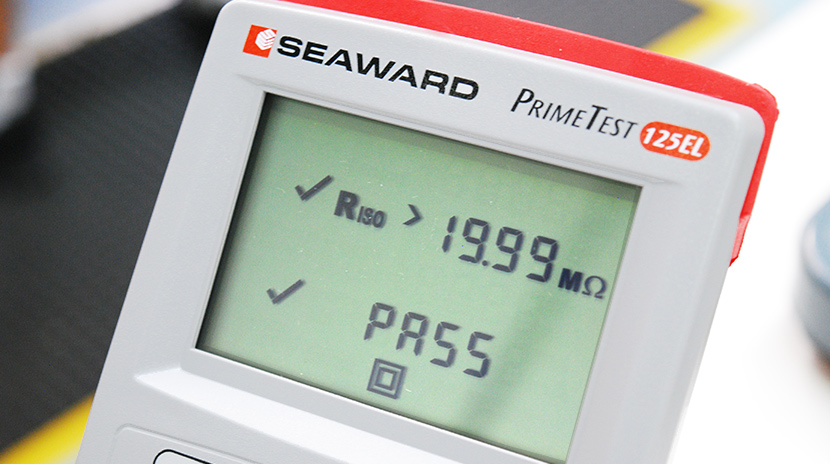 As previously mentioned, the Primetest 125 EL runs its tests in a very straight-forward and quick manner.
It's as simple as pressing either 'CL I' for Class I and extension leads, 'CL II' for Class II tests and 'LKG' for Leakage Current testing. Once the button is pushed, all the required tests will be automatically completed in a quick fashion – there's need to go through any menu's or confirmation screens.
Once the test is complete, your actual measurement reading will be shown on the screen, along with a clear 'PASS' or 'FAIL' indication.
Similarly to Seawards PAC3760 DL, this tester uses acronyms for the test being performed. An example would be 'rpe' for Earth Continuity and 'riso' for Insulation. Getting used this really comes down to your own personal preference, but it shouldn't be a big deal once you get used to the tester.
Conclusion
The standalone Primetest 125 EL is an appliance tester that will get the job done quickly, without the need for any fancy features or overcomplicated menus. Simply put, if you're just wanting to conduct basic tests at an affordable price, this PAT tester should satisfy your needs.
---