Seaward Primetest Elite + Review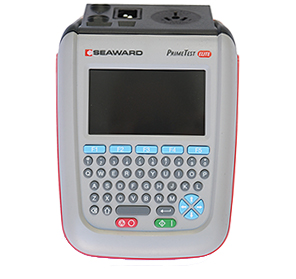 The Pros: Tests portable and fixed RCD's - no isolation transformer required. Capable of storing a massive 50,000 test results. Unique in-built camera. Fully programmable PAT tester, meaning you can adjust how the tester functions to suit your requirements.
The Cons: A more costly option for a standalone appliance tester. Bit bigger than previous models from Seaward.
The Bottom Line: The advanced functionality and full suite of features of the Primetest Elite makes it one of the most impressive and powerful testers available in Australia. We're positive that anyone who's after a high-end tester will find the Primetest Elite's advanced functionality a pleasure to use.
---
Features
The Seaward Primetest Elite +, or otherwise known as the Apollo 600 in the UK, has a reputation for being the most advanced appliance tester in Australia.
This is mainly because it offers an abundance of unique features and customizable options - clearly something you would expect for this sort of price tag.
This high-end unit is both battery and mains powered, so you'll be able to easily transport it with you wherever you go, while also ensuring you can keep on testing in all environments without needing to run power leads.
Likewise, its QWERTY style keyboard is extremely easy to use and a very familiar and painless solution for those entering a lot of data into the unit.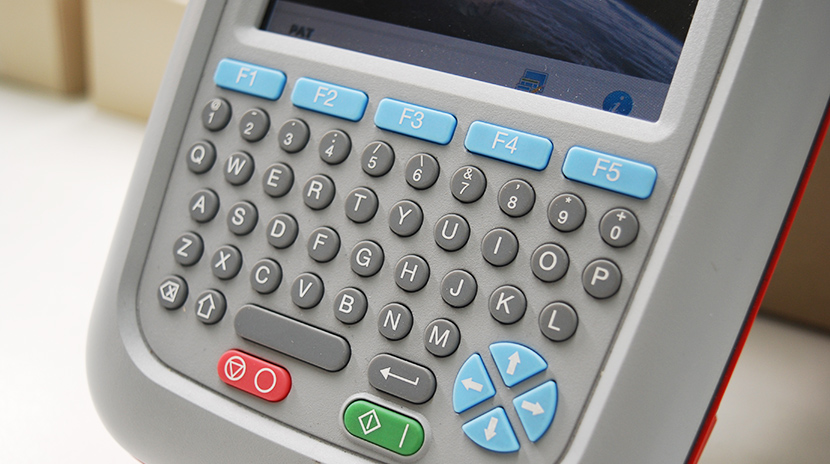 What we loved about the Primetest Elite + was the extra detail placed throughout the system. For example, it has a crisp and clear HD colour screen, which makes it an absolute pleasure to use, while also featuring a unique flash camera for recording failed appliances, something most other tests do not have.
Your home screen can personalized to your liking such as adding your own image, data and time settings for changing time zones and the ability to lock down records to stop anyone from tampering with results.
In total, it can store up to an impressive 50,000 test results, which includes fields for location, site and date, make, model, serial number and user comments.
Conveniently, you can create shortcut test codes for your most commonly used tests. This means there will be less time wasted changing the test procedure and enable you to get the job done faster.
An area where the Primetest Elite + does go one better than its rivals is in its superfast data uploading. You have two options for data transfer – you can either copy the database onto a USB flash drive and import that into the software, or connect the tester via USB cable to your computer. By transferring the data to USB, you can keep backups of your tests in case the unit is lost or damaged.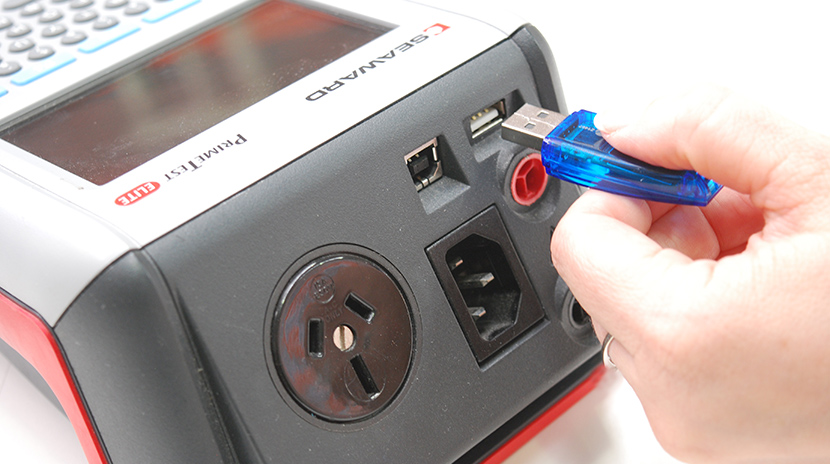 It's worth mentioning that in order to get the most out of this feature, you'll need to purchase PATGuard Elite 3 software separately.
If you plan on upgrading your equipment at a later date, the Primetest Elite is in fact compatible with a printer, scanner and software (otherwise known as the ProTag Elite Kit). Using Bluetooth technology, all of these accessories can seamlessly integrate with the tester and provide an even faster way of testing and tagging.
Testing Capabilities
The Primetest Elite is capable of performing all tests to Australian Standards, including RCD testing.
As you would expect, this unit comes with an in-built Isolation Transformer for portable RCD testing, so there's no need to purchase any additional equipment.
There's five function buttons in total, consisting of F1, F2, F3, F4 and F5. Each of these buttons correspond to different commands, which we found to be very easy to follow and a simple procedure for running tests and adjusting settings.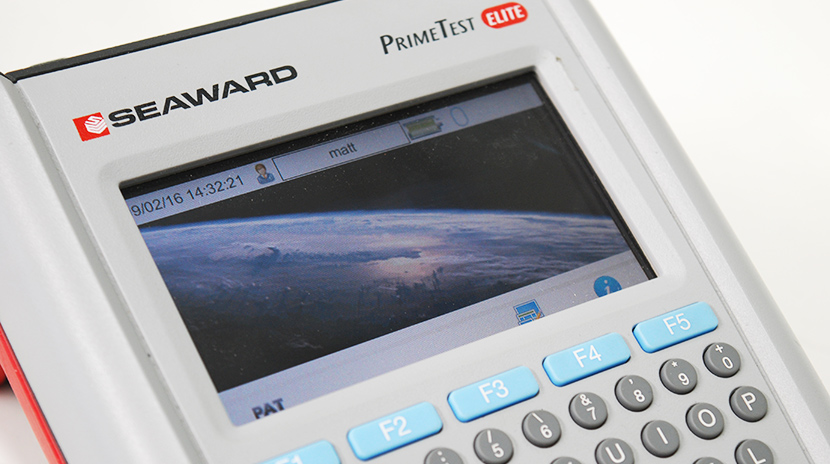 To ensure you know how to get the most out of the tester, the Primetest Elite offers a sophisticated user-defined help, which basically offers tips and an onscreen guide to ensure you're following the right procedure and selecting the correct test.
Conclusion
As far as high-end tester goes, the Seaward Primetest Elite certainly does live up to its expectations and reputation for being an advanced unit, while still being easy-to-use.
We loved the extra little details and effort placed in every inch of the tester, giving it a real customized and all-inclusive feel. Although it's one of the more costly testers available, you certainly get what you pay for in this instance.
More importantly, it'll alter the way you test and tag in the most positive way possible and ultimately save you time and money in the long-run.
---