Seaward Primetest Pro Review
The Pros:
The full QWERY Keyboard, and HD Color Screen are a huge plus for this tester. The ability to upgrade with printers, scanners and other software in the future also make this tester a really smart buy.
The Cons:
It's probably slightly more expensive than units of other makes and models that perform similar functions. The PATGuard software that comes with tester is also only a 12 months subscription.
The Bottom Line:
The Seaward Primetest Pro is the latest tester to hit the Australian market. It's been designed as a replacement for the older Primetest 300 model – it will still perform all the required tests but it includes some really helpful extra features, which will undoubtedly make your job much easier.
---
Features
A good way to think about the Primetest Pro is that it's a more affordable or 'lite' version of the Primetest Elite. They share many of the same features, but the Pro has been streamlined to be a better middle ground option for the market. It's actually been designed to replace the Primetest 300, which will be phased out in the coming months. Think of it as the younger sibling of the Elite.
It didn't sit in its shadow though; we enjoyed using it immensely, so much we even placed it into our top 5 PAT Testers of 2020.
In terms of features, the HD Colour Screen and QWERTY keyboard are a huge bonus. These inclusions give you the ability to customise and edit all your test results on the job. The keyboard is extremely easy to use and a painless solution for those needing to enter a lot of data into the unit.
So once you've completed your testing and tagging, the Primetest Pro gives you a couple of useful ways to manage your information. The tester itself will store an impressive 10,000 items in internal memory, and from there it's simply a case of plugging in your USB cable to download, upload or back-up data to your computer. There's no need for Bluetooth PC drivers.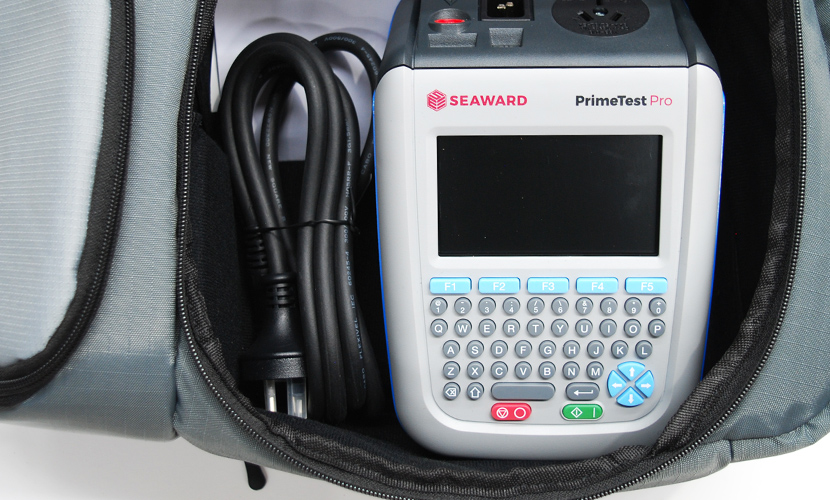 A unique feature of this tester is that it comes standard with a 12-month subscription to PATGuard 3, which is Seawards asset management and reporting software. The software will allow you to manage your test items and results, create reports and then email them on the spot. Having software included with the tester is pretty rare for machine in this price bracket, so it's a welcome addition.
If you plan on upgrading your equipment at a later date, the Primetest Pro is in fact compatible with printers and scanners. If this is something that would suit you, make sure you have a look at the Primetest Pro Kit.
Using Bluetooth technology, all of these accessories can seamlessly integrate with the tester and provide an even faster way of testing and tagging.
Testing Capabilities
The Primetest Pro is capable of performing all tests to Australian Standards, including RCD testing.
As you would expect, this unit comes with an in-built Isolation Transformer for portable RCD testing, so there's no need to purchase any additional equipment.
Similar to the Primetest Elite, the Pro has five function buttons in total, consisting of F1, F2, F3, F4 and F5. Each of these buttons correspond to different commands, which we found to be very easy to follow and a simple procedure for running tests and adjusting settings.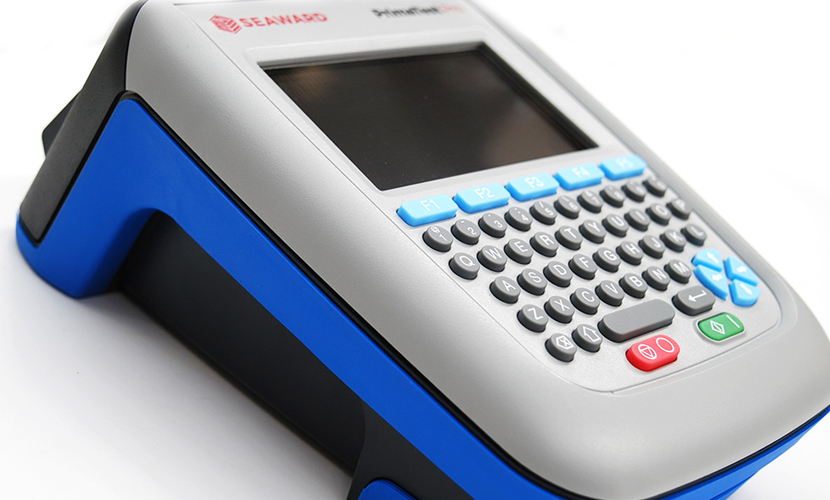 Conclusion
Ultimately, this unit is probably most suited to someone who needs to test, tag and record data for a few hundred items at a time. But considering all the different variables and optional extras you'll have access to with this tester, it can really be customised to suit anyone - from the tradie testing items on site or an established test and tag business owner.
We think it's an excellent, easy-to-use, middle of the range package.
---