TnP-500 Review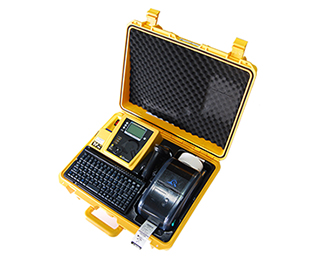 The Pros –Speeds up the entire test and tag process. The ability to print tag label's onsite and record appliances with ease. Comes with WinPAT's software and there's no additional cost for adding multiple logo's on your printed tag.
The Cons – Mains powered only. Requires an Isolation Transformer to test RCD's.
The Bottom Line – For users testing a large number of appliances, the highly professional TnP-500 is a very safe choice. When this comprehensive package is used to its fullest potential, it'll undoubtedly quicken the test and tag process and provide a simple way of automating your usual duties.
---
Features
The TnP-500 is one of Wavecom's most distinctive packages, as it stands out from the crowd through its extensive range of time-saving features and fully integrated systems. Every accessory that's included increases the users overall productivity and enables faster testing times - meaning more appliances can be tested in a set time frame. Conveniently, all of the accessories come fitted in a heavy duty carry case, making it easy to transport while on the road.
The TnP-500 comes with an in-built thermal transfer printer, which enables the user to have their logo and other data pre-printed on each tag. This essentially means you'll be able to avoid writing information manually. The tag itself is printed within a few seconds using resin ribbon (this tag is highly suited to harsh environments, meaning you can practically use it in any environment). There is some talk about whether to use Thermal Transfer or Direct Thermal tags, but in this case the TNP-500 uses Thermal Transfer tags. A big plus: you'll be able to add up to four logo's on the printed tag at no extra cost.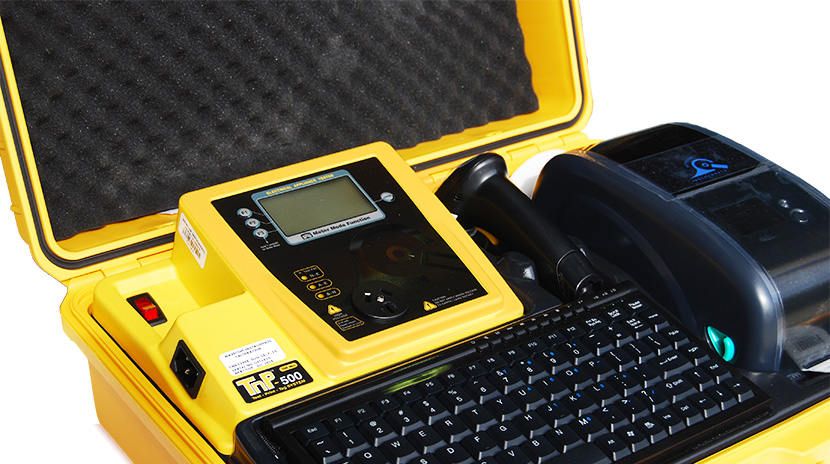 This kit is also supplied with a barcode scanner, which happens to be an essential add-on for users testing in high volume. When you are re-testing appliances, you simply scan the barcode of the tag to see all of the previous testing details. For people after a wireless scanner, Wavecom also offer the bit pricier TnP-500W. We've also detailed a full comparison of all the different TnP-500 models.
It would seem that one of the greatest advantages of the TnP-500 lies in its ability to store results and produce professional reports. It comes with a huge 5000 item storage, or, if you're needing more, an optional 20,000 item memory. The results of your test are automatically stored on the portable appliance tester, which includes site details, description, make, model, location, serial number, asset number, frequency of testing etc. This can then be transferred to your PC via the supplied WinPAT's Software if you would like to create professional looking reports.
One of the drawbacks is that this particular model is mains powered only. However, if you have your heart set on battery power, Wavecom offer the TNP-500B specifically with this in mind.
Testing Capabilities
This Australian made Wavecom kit has an extensive number of testing capabilities, and effectively has the same functions as the TNT + M Appliance Tester.
Noticeably, this tester is very easy to use and contains logical user operation. This is highlighted by its simple one button testing and very quick testing times. In addition, progress of your test is shown on the display screen, along with actual results in a large and easy-to-read font and icons.
It comes with an optional 10A or 20A operation, although the more affordable 10A version is the more popular choice. More importantly, the appliance tester can perform all your essential tests, such as Leakage Current, Mains Supply Test, Power Measurement and Extension Leads, as well as an adjustable 250V/500V Insulation Resistance. As an added bonus, it can also perform RCD testing, but does in fact require an Isolation Transformer to do so.
Similarly to all the other Generation 4 Wavecom units, you'll be to use the new 'Meter Mode' function. It effectively offers a fast way of displaying volts, amps, true power and reactive power from the connected power point. It's as simple as pressing 'Meter Mode' on the menu and away you go.
Conclusion
When used to its strengths, the TnP-500 provides a tailor-made solution for a particular kind of test and tag user. Indeed, if you're testing a large number of appliances, the Test and Print Kit will ultimately make your job easier.
---