Wavecom TNT -el Review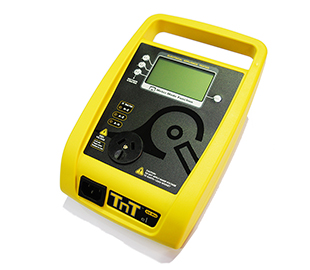 The Pros – Straight forward menu's to access all the required tests. The ability to perform Leakage Current testing for its price range is useful.
The Cons – It is mains operated, making it less convenient for testing large office spaces. No RCD testing functions.
The Bottom Line – An excellent appliance tester for people after a basic, easy-to-use and affordable model. The recently upgraded Generation 4 TNT –el stands tall as one the superior units in its price bracket.
---
Features
When Wavecom released their new Generation 4 models, the TNT –el was considered their 'base-model', tailored to people after a cheap tester that will simply do the job they require. Indeed, the TNT –el does exactly that.
A price drop late in 2019 contributed to it being given the title of being the cheapest PAT Tester on the Australian market, upheaving Seawards base model the 125 EL.
A great feature of the -el is its ease of use in performing tests and the menu control. With one button push operation, performing tests are extremely straightforward. It's as simple as pressing the 'F1' button for Class I tests and 'F2' for Class II tests. If you're new to appliance testing, it won't take you very long to use the TNT –el straight out of the box and start performing tests at a quick speed.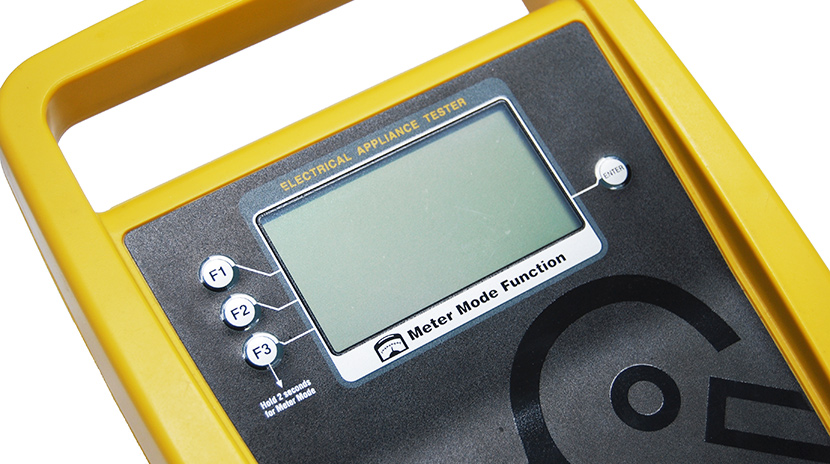 Like all the other Wavecom Generation 4 series, the TNT –el has an all new ergonomic design and carry handle, making it quite comfortable to hold in your hand when performing tests and to transport around.
Its also been given new flame retardant casing and is impact resistance to increase the overall protection and durability of your tester. In addition, it comes supplied with a carry bag to keep your tester secure, along with all the test leads and manuals.
The main drawback is its mains power operation, making it quite difficult to test large office spaces, as you'll need power sockets in all the different areas when moving around. If battery power is something you require, Wavecom have released a newly updated TNT elb which offers this functionality. The unit unfortunately doesn't test Portable RCD's, so you would need to either purchase a seperate RCD tester, or upgrade to one of Wavecom's higher models (i.e. the TNT RCD)
It contains factory updateable firmware which can be adjusted if any changes to the Australian standards arise and a handy warning message to notify you when a calibration is due.
Testing Capabilities
The TNT –el can perform the majority of your basic testing requirements including extension leads, mains supply test, 250V and 500V insulation, power measurement and leakage current testing. As mentioned previously, it can do that little bit extra by providing leakage current testing – a big positive for a tester at this price.
Along with all the other Generation 4 models, it comes built with Wavecom's new 'Meter Mode Function', which is a completely unique feature to Wavecom. It basically offers a fast way of displaying volts, amps, true power and reactive power from the connected power point. It's as simple as pressing 'Meter Mode' on the menu and away you go.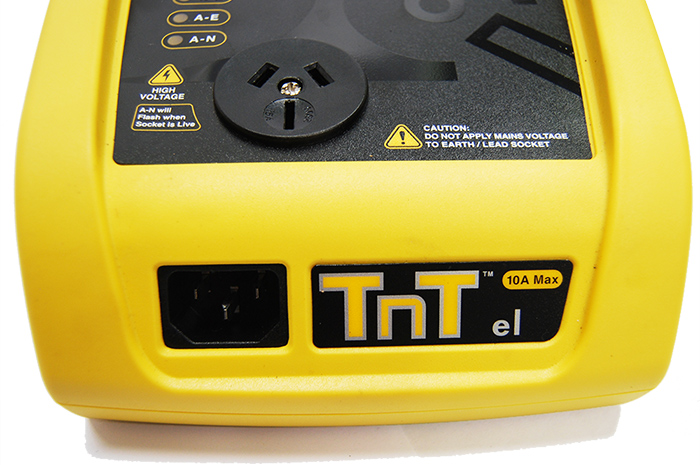 Performing your tests are achieved with a push of a button and are listed in basic terminology. All of your results will be shown on the large LCD display as meaningful test icons, along with easy-to-read fonts during the actual test to show you the progress.
Conclusion
The Australia made TNT –el represents a great all-purpose appliance tester, which has clearly been aimed at people new to the testing and tagging field, or anyone after a tester that doesn't require the extra advanced features seen in the more expensive models. In terms of comparing the specs to other comparable basic testers, the TNT –el offers that little bit extra.
---