Wavecom TNT - elb Review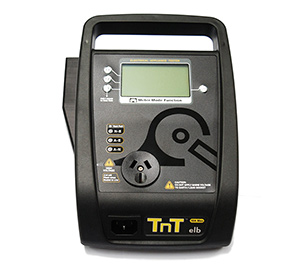 Pros: Lightweight and easy to hold. Simple menu to access your different testing options. Includes a power bank for better portability.
Cons: No memory storage or RCD functionality.
The Bottom Line: In the world of portable appliance testing, the brand new TNT –elb represents simplicity, comfort and great value. With battery power now being added to its collection of features, along with a new sleek design - this tester will deliver all the basics you require, and much more.
---
FEATURES
The TNT – elb is a welcome addition to the Wavecom range – coming in a visually impressive black design and considered an upgrade from the previous TNT –el.
Although it essentially has the same testing capabilities, the TNT –elb also contains an highly beneficial power bank charger. It's basically a rechargeable station that not only powers your appliance tester, but also your mobile phone and tablet. Within hours, you can fully charge your power bank from any laptop, generic phone charger or USB car charger.
Unlike other similarly priced testers the batteries won't ever need to be changed, which is a major win in our books.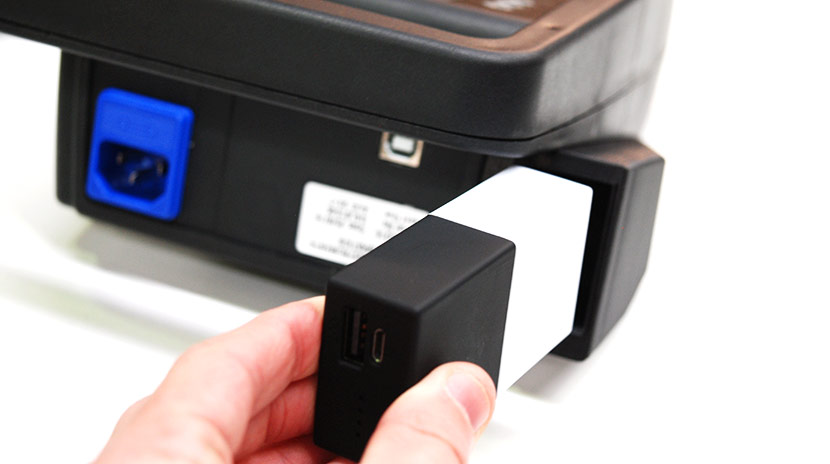 Once the USB power lead is charged up, you simply connect the battery to the tester and away you go. The power bank should last for up to 3000 tests before it requires recharging, which is more than enough for an entire week for most test and taggers.
The TNT – elb is still considered one of Wavecom's base models which sit under that $1000 threshold, but is well worth the extra cost over the TNT –el just for the battery power bank.
The appliance tester is supplied in a carry case to help protect it, while also featuring an ergonomic carry handle. You won't need strong knowledge of the TNT –elb in order to use it straight out of the box - it's that simple to use.
In continuation of Wavecom's Generation 4 models, it features a flame retardant casing and is impact resistant to increase the overall durability of the tester.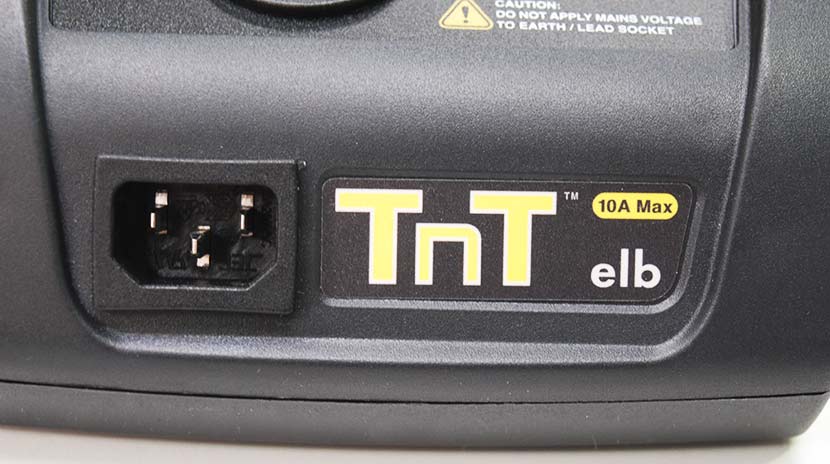 TESTING CAPABILITIES
Performing your tests with TNT – elb is as simple as pressing one button to perform tests. It features 'F1' for Class I tests and 'F2' for Class II tests. The different testing options shown on the large LCD screen uses simple terminology, along with easy-to-read fonts during the actual test to show you the progress.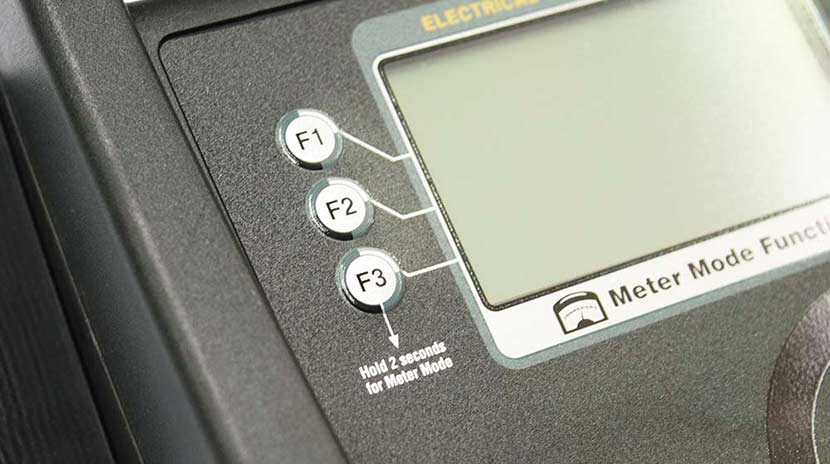 The TNT –elb can perform the main bulk of the tests required, much like the TNT el, from extension leads, 250V and 500V insulation, power measurement, leakage current testing and mains supply test. Being able to perform leaking current testing is a big plus for this tester, as this feature is more commonly found in higher priced PAT testers.
This unit isn't capable of performing RCD tests, so you would need to either purchase a separate RCD tester or upgrade to the TNT RCD.
Similarly to the other Wavecom Generation 4 models, you'll have the ability to use its 'Meter Mode Function, which effectively offers a quick way of displaying volts, amp, true power and reactive power from the connected power point. To perform this simply press 'Meter Mode' on the menu option – it's as easy as that.
CONCLUSION
We were pleasantly suprised at Wavecom's new TNT –elb, as it's a very efficient and enjoyable tester to use. We must say, it looks absolutely fantastic in its new black design (compared to the usual yellow) and its power bank charger really does top it off. If you're after a basic tester that isn't pricey, along with having the flexibility of being portable and easy-to-use, the TNT –elb will surely not disappoint your expectations.
---