What is a PAT Tester?
A portable appliance tester, otherwise known as a PAT tester for short and sometimes as a Test & Tag Machine, is an electrical safety measuring device used specifically in the testing and tagging industry to identify whether an electrical portable appliance is safe or not to use.
It is an absolutely integral part of the test and tag process in Australia, and it basically helps to minimise the risk of an electrical hazard in the workplace and therefore the safety of staff.
In the sections below, we've gone through the main things you need to know about a PAT Tester, who can use it and other important details about the test and tag industry.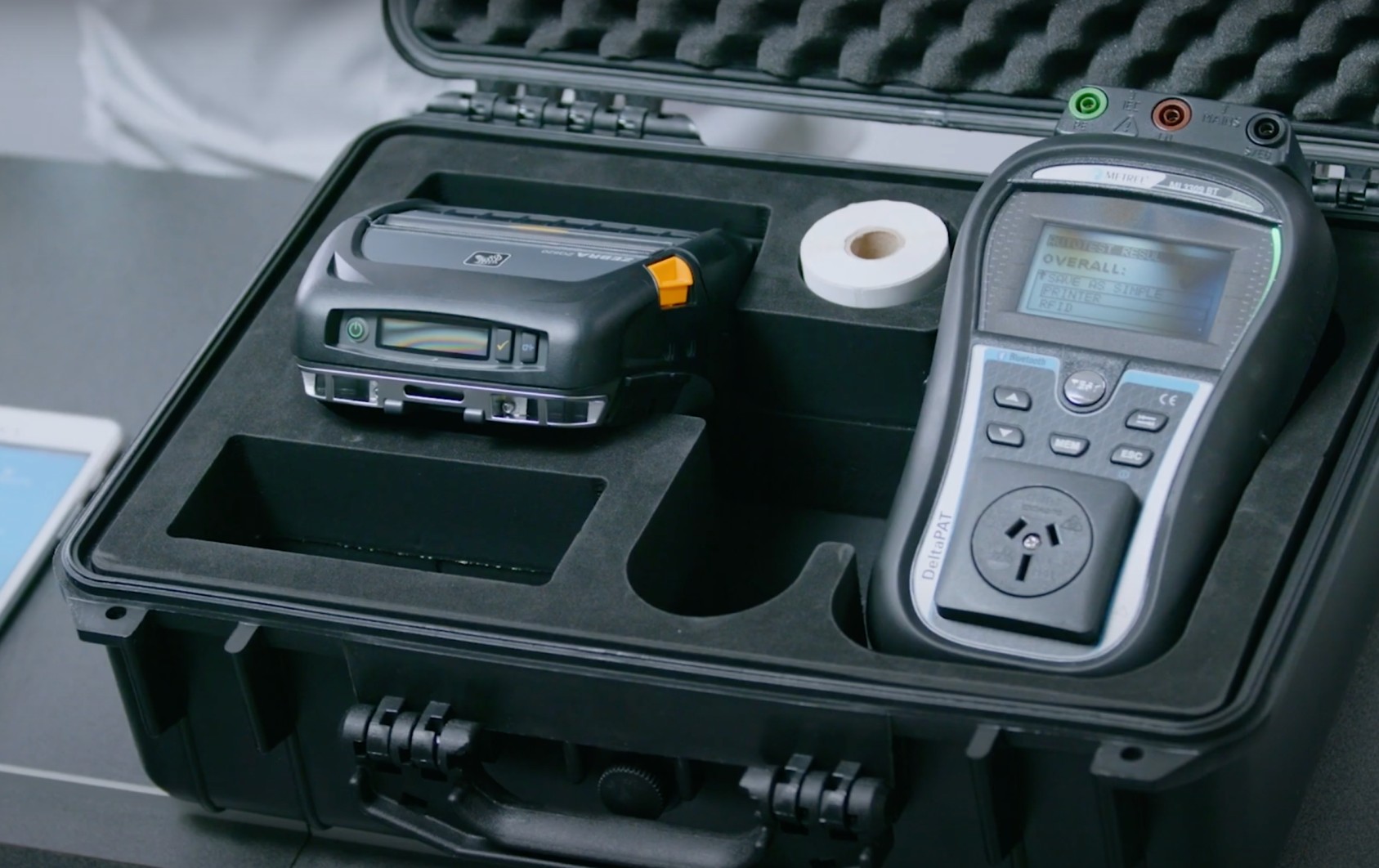 What does a PAT tester do?
Portable electrical appliances come with certain safety parameters pre-installed by the manufacturer. These parameters then must be checked periodically via a PAT tester to determine whether they still meet the Australian workplace safety standards.
To perform a test, basically the electrical item is connected to the PAT Tester and then the operator chooses a test on the screen and runs it. Results are then usually displayed as either a PASS or FAIL on the tester.
It's worth pointing out that before you even test an appliance, it needs to be visually inspected first, as most failed items will fail a visual inspection first.
The following are some of the more common tests that a PAT tester can perform:
Earth Continuity Resistance: This test is conducted to determine the earthing of an appliance. The PAT tester would determine whether there is a satisfactory connection between the earth pin in a plug and the case of the appliance. This is measured in order to reduce the chances of electrical shock.
Insulation Resistance: This test checks for any breaks or exposed wires or if the plastic coating surrounding the wire has worn off.
Lead Polarity: This test checks for any breaks or exposed wires or if the plastic coating surrounding the wire has worn off.
What items need to be tested and tagged?
Electrical appliances can be considered as either Class I or Class II devices, with its class representing what kind of tests it requires. But not at all electrical equipment needs to be tested – in includes any device that has a flexible cable, a removable plug and is not low voltage (below 50V).
Interestingly, new equipment doesn't need to be tested, but it does require a visual inspection and then a New to Service tag placed on the cord. This signifies that it is indeed new and has been looked at.

Who can use a PAT tester?
It is a widely held belief that testing and tagging require the skills of an electrician. However, according to AS/NZS 3760:2010 anyone who is regarded as a 'Competent Person' in Australia can also test and tag.
This is accomplished by taking a test and tag course, in which the student learns how to use a PAT tester and obtains the necessary knowledge and abilities. Our courses are specifically designed for anyone new to testing and tagging. So, if you're unsure of how to use a PAT tester or which portable appliance tester will suit your work requirements the most, then this course is all you need.
Different kinds of PAT testers
Like most other items, there are a range of PAT Testers on the Australian market that range from basic to advanced. A big factor comes down to whether you're testing and tagging as a service (something that you charge for) or if it's just your own equipment. For example, if you are testing and tagging your own equipment then you might want to go for a mid-range PAT tester like the DeltaPAT 3309 tester, but if you are a full-time test and tagger offering your services to other businesses, you then would want to consider a tester that offers a lot more features like the Delta Pro Print Pack or Seaward Primetest Elite+.
Before purchasing a PAT tester think about how much you want to spend and how much functionality and features you'll need. In general, the more money you spend, the more you get. For further information on how to choose a tester, read our PAT Tester buying guide.