DeltaPAT BT & Zebra Complete Review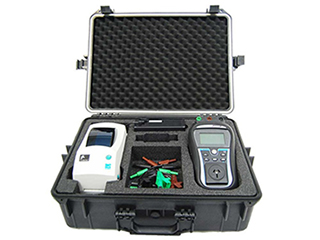 Pros: The kit contains a simple and easy-to-use system which enables quick and seamless data collection and prints thermal transfer hard wearing test tags. Data recorded on the tester can be downloaded to the PC software for data reporting and logging. Items tested previously with a Metrel DeltaPAT printing system can be scanned by an Android device to allow quick and easy retesting.

Cons: This kit relies on the use of PatLink Android software, so an Android tablet or phone is required.. There are also some restrictions on the amount and type of data you can collect and store. Software only supports Android and doesn't support the Apple iOS devices.

The Bottom Line: The Metrel DeltaPAT Complete is one of the most popular and best value options when considering a portable appliance testing kit. The simple and easy-to-use design means that anyone from novice to test and tag experts will able to produce professional results with this kit. It contains the latest Bluetooth technology and accessories that have been tried and tested to help you save time.
---
Features
The Metrel DeltaPAT & Zebra Complete is an all in one printing solution that compliments the extremely popular DeltaPAT 3309 Appliance Tester. This kit is suited to all skill levels and allow anyone to be able to produce high quality work quickly and easily. The DeltaPAT Complete package comes with the DeltaPAT 3309 BT PAT Tester, Zebra Printer, Zebra NiMH battery pack, Bluetooth accessories, supplied in a heavy duty transit case with custom foam insert, and PatLink Android Software. A major positive is that the technology is all connected via Bluetooth, which effectively streamlines the full test and tag process.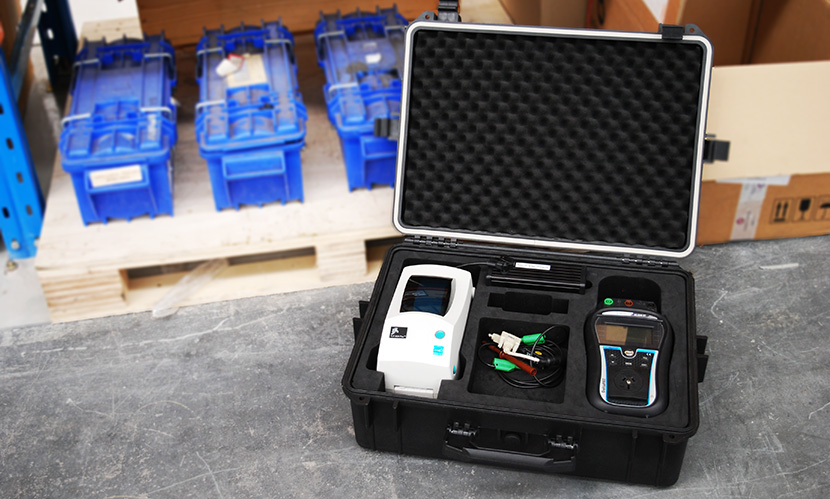 The Android device used with this kit acts like a remote when you are testing, which enables you to create and store information, as well as navigate and run tests all from the device. When it comes time for retesting, the camera in the Android device will scan QR codes and instantly display all the previous test results and item information. This will undoubtedly make your job a lot easier!
The PatLink App that comes with the DeltaPAT Complete is user friendly and navigated quite easily however it does have its limitations on extended data entry. Its simplicity means that data entry becomes a quick and seamless task.
Once your tests are complete, the Zebra Printer will print your tags on the spot. The printer uses a thermal transfer ribbon to print and the test tags will be printed with the test date, test due date, QR Code and your company logo (your company logo is uploaded to the printer on purchase). Additionally, this kit contains an extra long-life NiHM Rechargable Printer Battery that will last over 30 hours of use, so there is no need to rely on mains power when you are out and about.
Conveniently, all of the components of this package fit perfectly in the custom, heavy-duty carry case. You'll feel completely comfortable taking the whole kit with you on the road, knowing all your equipment is stored and protected in one place.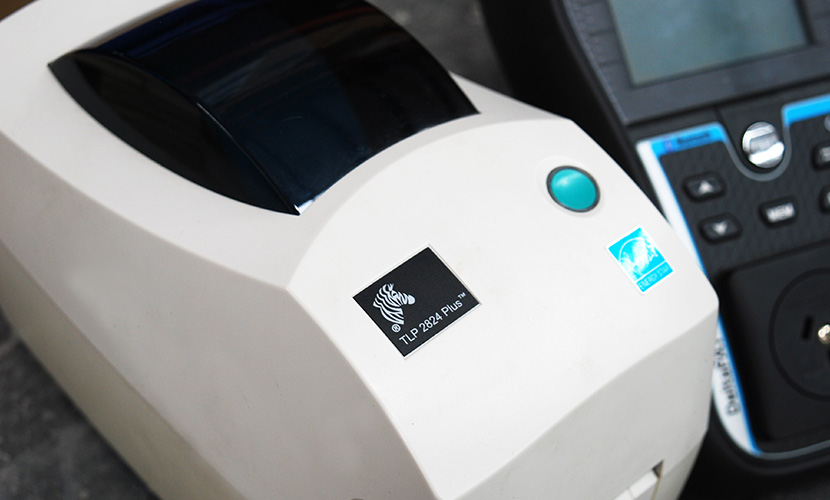 Testing Capabilities
The DeltaPAT3309 BT tester can conduct all tests required by Australian Standards, including fixed and portable RCD's and can perform up to 15 amp Leakage testing.
The Patlink App software uses the Android devices camera to scan QR and barcodes, which then automatically brings up previous stored information. The software also enables you to use the device keyboard to log all the information, which in-turn can really speeds up the testing and tagging process.
The PATLink app is not the most advanced version of this software available on the market, but it is in fact one of the easiest to use. Unlike other kits that require a certain level of technical knowledge, anyone from novice to test and tag experts will be able navigate this app with ease.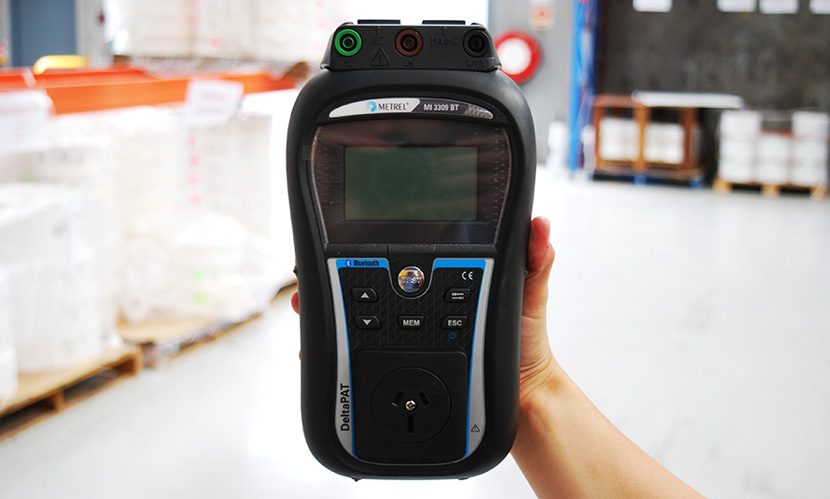 Conclusion
The DeltaPAT Complete is an ideal kit for anyone looking at getting a complete printing solution for their testing and tagging. Containing the ever popular DeltaPAT 3309 BT Tester, Zebra Printer and PATLink software, this package is one of the easiest to use, while also being one of the best value for money kits on the Australian market. This kit does require the use of an Android device, but the added functionality and efficiency it brings to the test and tag process makes it a very worthy addition.
Need more information? Take a look at our Metrel Comparison Guide, for a complete analysis of all the printing solutions that compliment the DeltaPAT 3309 BT.
---
View the DeltaPAT Complete Kit