TNP-500B Review
The Pros – Makes the testing and tagging process a lot faster, with the ability to print label's onsite. Added feature of battery power, making it easier to use than the original TNP-500. No need for an Isolation Transformer to test RCD's.
The Cons –A bit pricier than the other TNP-500 series as a result of its lithium ion battery.
The Bottom Line –This kit was largely designed for people doing high-volume testing. If this sounds like you, the highly professional TNP-500B will make your life a whole lot easier. With battery power being added to this model, its previous weakness has now been removed.
---
Features
Since writing this review, the TNP-500B has now been replaced by the TNP Prime. But talking about the TNP-500B in case you're still considering it, it is one Wavecom's newer model designs which is practically identical to their original TNP-500, but with an added bonus for people that crave more flexibility. It features a lithium ion battery, thus giving you the added portability when you're out testing and tagging. It will however cost you, with it being priced more than other TNP-500's for this sole reason. For people requiring this feature as a deal-breaker though, you'll easily be forgiven for spending the extra money to get this useful feature.
Everything else you're accustom to from the fully integrated TNP-500 series remains the same – it still increases productivity by giving you faster testing times and generally quickening the entire test and tag process. Equally as important, it's really easy to transport whilst on the road as it comes in a heavy duty case with all of your accessories and toys.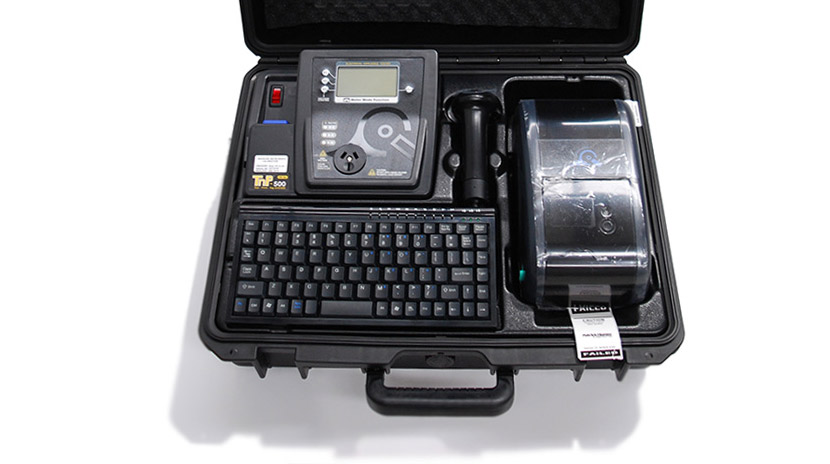 One of the TNP-500B's greatest strengths, along with the other TNP-500 models, is its able to store results and produce professional reports. You'll get a 5000 item storage as standard, along with an optional 20,000 if you require it. All of the results are automatically stored on your appliance tester, such as the site details, make, model, description, location, asset number, serial number etc.
The in-built thermal transfer printer allows you have your logo and other data pre-printed on each tag. Basically, this will help you avoid having to write each tag by hand. Instead, the tag is printed really quickly with all of your information and company logo. It's worth mentioning that the tags are suited to harsh environments, so if you're working on construction or mining sites, this will certainly be sufficient. Likewise, a huge advantage is that you'll be able to add up to four different logo's on the tag at no extra cost.
The barcode scanner is the other important cog in this unit. This is a no-brainer for people that do high-volume testing. When you're needing to re-test items, you simply scan the barcode of the tag to see the previous testing details.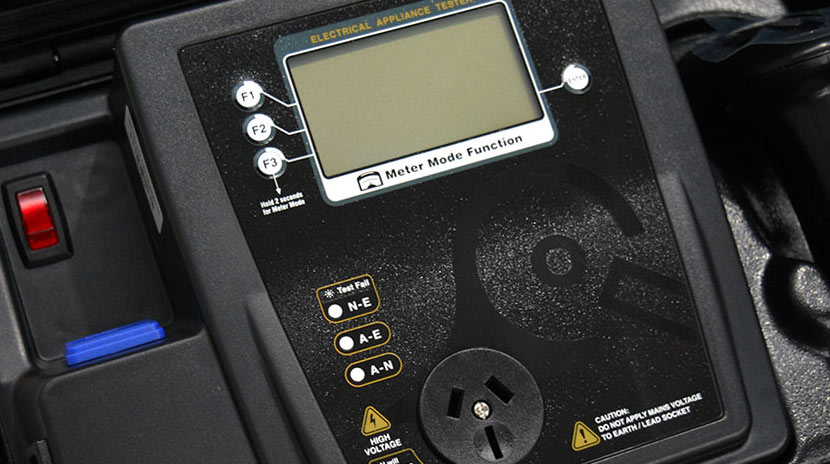 Testing Capabilities
The TNP-500B has simple one button testing with very fast testing times. You'll have access to all of the tests required by the AS/NZS 3760 Standard, such as Main Supply Test, Leakage Current, Power Measurement, Extension Leads and an adjustable 250V/500V Insulation Resistance. It is also capable of testing RCD's without the need for an Isolation Transformer. This contrasts the original TNP-500 that did require this extra piece of equipment to test RCD's.
When performing your testing, you'll find this tester is extremely intuitive and easy-to-use. Progress of your test is shown on the large display screen, including the actual results in easy-to-read and large font and icons.
Conclusion
By making the TNP-500B with battery, Wavecom have effectively nullified the original TNP-500's biggest weakness. When you factor in this and the fact that you can now test RCD's straight off the bat, its dearer price tag is well justified. Users that test a large number of appliances will certainly benefit the most from this kit.
---