Product Description
The Seaward PAC3760 DL Printer Pack is one of the best priced printing packages in Australia.
By using the PAC-OPT printer in conjunction with the PAC3760 DL appliance tester, you'll be able to easily print test tags on the spot. All you'll need to do is plug the printer into the your PAC3760 DL tester with a serial cable, complete your test and press the print button and away you go!
Features
'Plug N Print' with PAC-OPT Printer for tags on the spot
Capable of testing portable and fixed RCD's at 10mA and 30mA (isolation transformer built-in)
Stores 1000 test results for PASS or FAIL items and test values
Tags are printed with Direct Thermal
Download data to your computer via USB
3 Phase testing capabilities (additional adaptor required)
Perform tests with the push of one button
Warranty: 1 Year
Specifications
Bright LCD


Pass/Fail, Measurement Value


9 Push Button


Hand-held, IP Rating IP40


Earth Bond, IEC, Mains Supply, USB Download & Seri


USB & Serial


999 Test Results


CSV File


Deluxe Padded


0.8kg


IEC61010-1:2001, IEC61326:2005


CAT II 300V


Interface: Serial Cable
Print Type: Thermal Direct
Test Tags: OPT OPTIMA Type
Related Accessories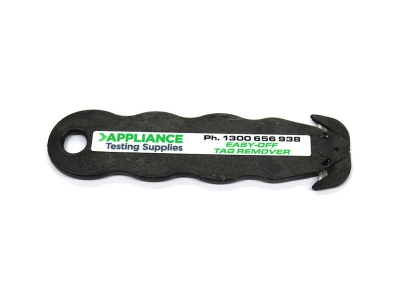 Delivery & Returns
Delivery
We provide free delivery Australia-wide on all Portable Appliance Testers!
For everything else, our Standard Shipping will take 1-2 business days to arrive and costs a flat rate fee of $20. We guarantee the time it takes to receive your goods will be the quickest you've experienced. There is also a cheaper economical option for $9, which does take a few extra days.
Please see our Deliveries page for a state-by-state guide.
Returns
We offer a 100% money back guarantee. If you are not completely satisfied with the product, just return the goods within 7 days of receiving them and we will refund your purchase in full.
See our Returns policy.